"Ohana means Family. Family means no one gets left behind or forgotten." – Lilo & Stitch
Nobody else is more important than your own family, as blood is always thicker than water. Due to our sardined-packed schedules, we may not always have the luxury of spending quality time with our families, be it our aged parents or children.
Did you know that Singaporeans aged 18 and above in 2020 are given S$100 SingapoRediscovers Vouchers? In fact, each Singaporean with family members under 18 years old (including parents, grandparents, relatives and legal guardians) is also eligible to purchase up to six subsidised child/youth tickets for attractions and tours in Singapore. Each subsidy is up to S$10 and that can be a substantial amount of savings!
Besides the usual popular attractions such as our Singapore Zoo and Jurong Bird Park, take this chance to explore other lesser-known spots in our country!
How to redeem your SingapoRediscovers Vouchers?
With the S$100 SingapoRediscovers Vouchers given by our Singapore Government, it's time to plan for some family-bonding sessions by booking through these authorised partners:
Do ensure that you have read up on the redemption process here, before purchasing tickets.
1: Explore nature with educational tours for kids
Experts suggest that the first five years are critical for early childhood development as their brains grow exponentially while making sense of the world. Whether your kids are in kindergarten or primary school, educational tours offer a learning opportunity beyond the classrooms.
At Singapore Farm Day Tour, your child gets to appreciate natural greenery with guided tours learning about plant species, insects and the ecosystem. Complete the adventure with a hearty meal at Bollywood Veggies or Bristro Gardenasia which offer a farm-to-table dining experience that's family-friendly too!
You can also quench your kid's thirst for knowledge by learning more about farming technology with Kok Fah Technology Farm that is also included in this day tour.
This meaningful family time will be all worthwhile when you see your kids having lots of fun feeding the goats at Hay Dairies Goat Farm! Do note that you will have to purchase the feeding materials separately.
2: Enjoy the breeze while sight-seeing our city
Bus rides are one of the happiest moments for kids as they are easily contented with simplicity. Riding on public buses, they get to witness the surrounding buildings, trees and people. With the Singapore Big Bus Tour, they would be so excited to see our city from an open-top bus! Audio commentary is provided too, to allow passengers to understand more about Singapore's ethnic districts like Little India, urban architectural view of Marina Bay Sands or scenic view of the Botanic Gardens. Parents also take this opportunity to unwind and distress, while spending time with your family.
Smart parent's tip: Remember to bring along sunscreen for your kids and the adults too!
3: Learn more about butterflies and insects
Kickstart your kids' interests in butterflies and insects when you visit the Singapore Butterfly Park and Insect Kingdom. Not only will they learn and be exposed to the wide array of 3,000 different kinds of species, they will also learn about life cycles via a multi-sensory and interactive experience!
4: Tour Sentosa island in comfort
Families looking for an all-in-one package tour should consider the Singapore Sentosa Nature Adventure tour! Check out your favourite celebrity replicas in Madame Tussauds, the world's most famous wax attraction, followed by a Sentosa Island Bus tour for a ride around Sentosa island! With an air-conditioned bus, your family will be exploring the island in cool comfort, this means you can avoid being drenched in perspiration and explore the island in utmost comfort, which is brilliant for your aged parents as well.
End the day with a coconut shake or ice cream at Co+Nut+Ink which would definitely put a smile on any kid's face!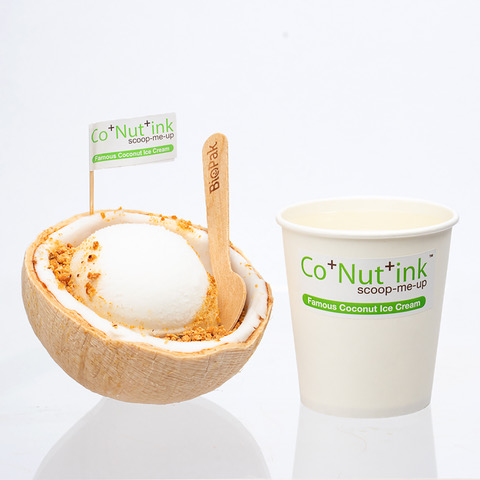 5: Let your child learn to navigate independently on a Segway
The Singapore Gogreen Segway Fun Ride offers your children the chance to gain their own independence by riding on a Segway Personal Transporter all by themselves. Fret not, these transporters are easy to manoeuvre and relatively safe. Furthermore, there are trainers available who are ready to assist anytime.
Just take note that your child needs to be at least 150cm in height to join in the fun!
6: Get up to techie family fun together
Stimulate your senses with 4D AdventureLand at Sentosa! Using advanced technology, these four different action-packed rides ranging from Haunted Mine Ride 4D, Extreme Log Ride, Desperados, and Journey 2: The Mysterious Island, will allow you to experience physical effects such as fog, rain, wind and vibrations!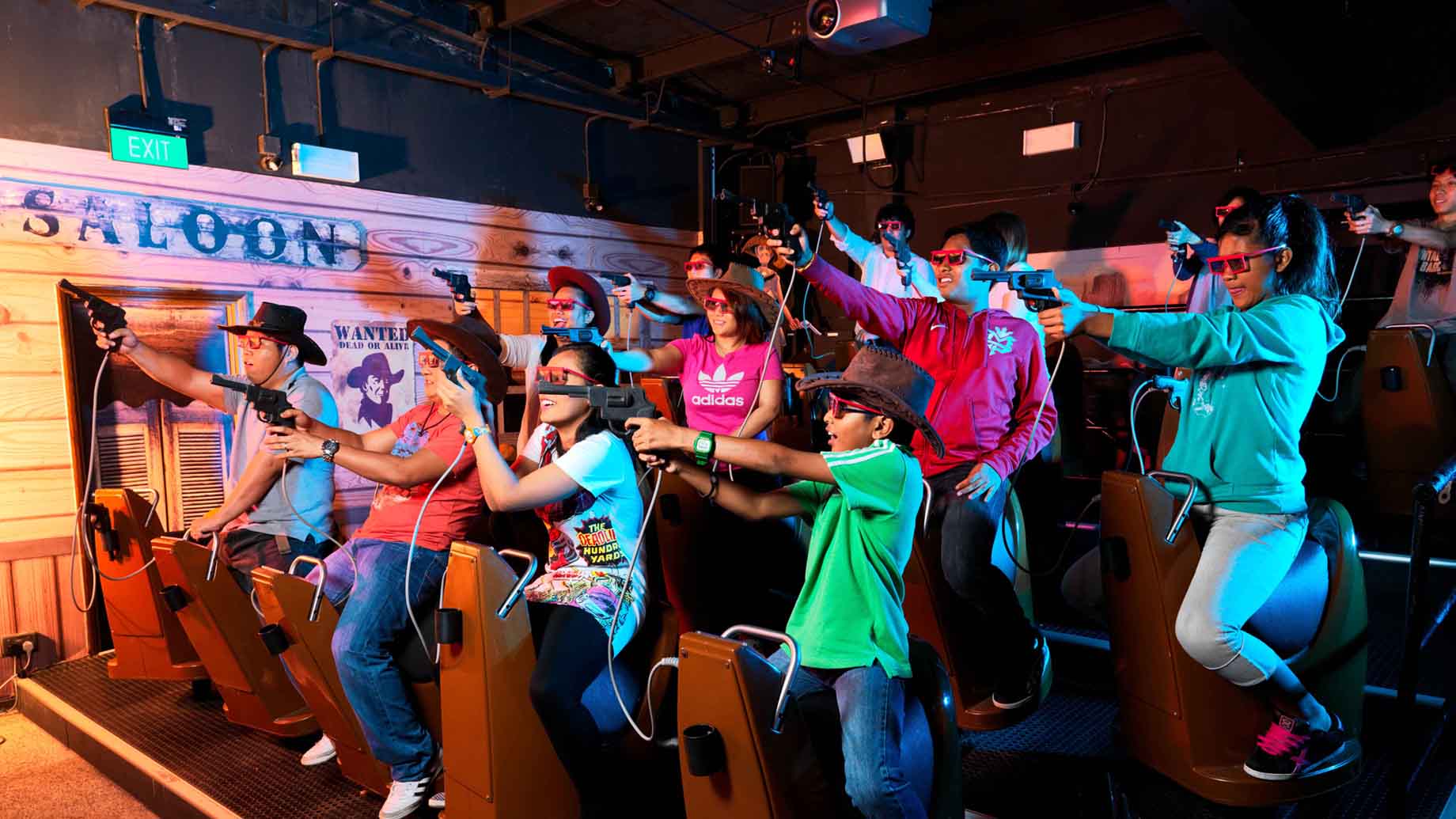 7: Fun and friendly competition
The Skyline Sentosa Luge offers a family fun adventure go-kart ride where you have full control of your own speed. Challenge your siblings, spouse and kids by engaging in a friendly competition with them! Suitable for all ages, even your kids can join in the fun on their own or be accompanied by an adult!
This activity is not applicable for the S$10 child subsidy.
8: Scale greater heights as a family
Rock-climbing is a fun activity which requires both physical and mental endurance to complete. Ground Up SG Rock Climbing Pass allows one to challenge themselves, including children. Mums and dads can cheer your kids on like a fuel for motivation. It's a great self-discovery opportunity for them to know that they can push their limits through determination and self-confidence.
Don't worry, there are professional trainers who will render assistance and guidance along the way. So, rest assured that participants are in good hands!
9: An enjoyable and relaxing cruise for the family
Whether you are dining with your elderly parents or children, or both (just be sure to adhere to the social distancing measures!), the Singapore River Cruise offers everyone a scenic view to unwind. With cool breeze gently caressing your skin, this 40-minute trip on the rustic and charming Singaporean bumboats is certainly an iconic way to traverse the Singapore river for all!
Additionally, you will get to learn more about the rich historical past of Raffles Landing Site, The Merlion, the Esplanade, Marina Bay Sands, and more!
Well, if you have been neglecting your significant other (oops!), check out this list of fun, exciting yet affordable activities to do with your partner by using your SingapoRediscovers Vouchers. Similarly, for mummies who just need that time-off from your 24/7 "job", explore these me-time ideas so you can plan for a rejuvenating day!