Outdoor learning offers plenty of benefits that supports our kids' healthy development. Exploring an outdoor space gives toddlers the opportunity to explore with their senses, get their body movements going and improve their focus when playing. It also helps keep myopia at bay, especially with many kids doing near work and staying indoors in childcare or kindergarten during their awake time.
Besides going to the beach or the playground downstairs, how about exploring more outdoor places in Singapore to nurture active learning? Bring your kids out for a memorable family learning experience!
1: HortPark
Dubbed as a "one-stop gardening resource hub that brings together gardening-related, recreational, educational, research and retail activities under one big canopy in a park setting" by NParks, HortPark is ready to delight young kids with flowers, an inviting children's playground and their Pitter Patter Potter Garden. A great way to teach little ones on caring for plants, being considerate in public spaces and perhaps, nurturing little green thumbs too? Admission is free.
2: Southern Ridges Trail
Looking for a pram-friendly trail? The Southern Ridges is a 10km stretch of greenery an ideal spot for leisure walks. There are also multiple pitstops along the way for parents and kids to appreciate the floral and fauna and attraction spots. I'd recommend that you check out this detailed map by our NParks to plan how to get there and where to go before venturing out with your bub! Admission is free.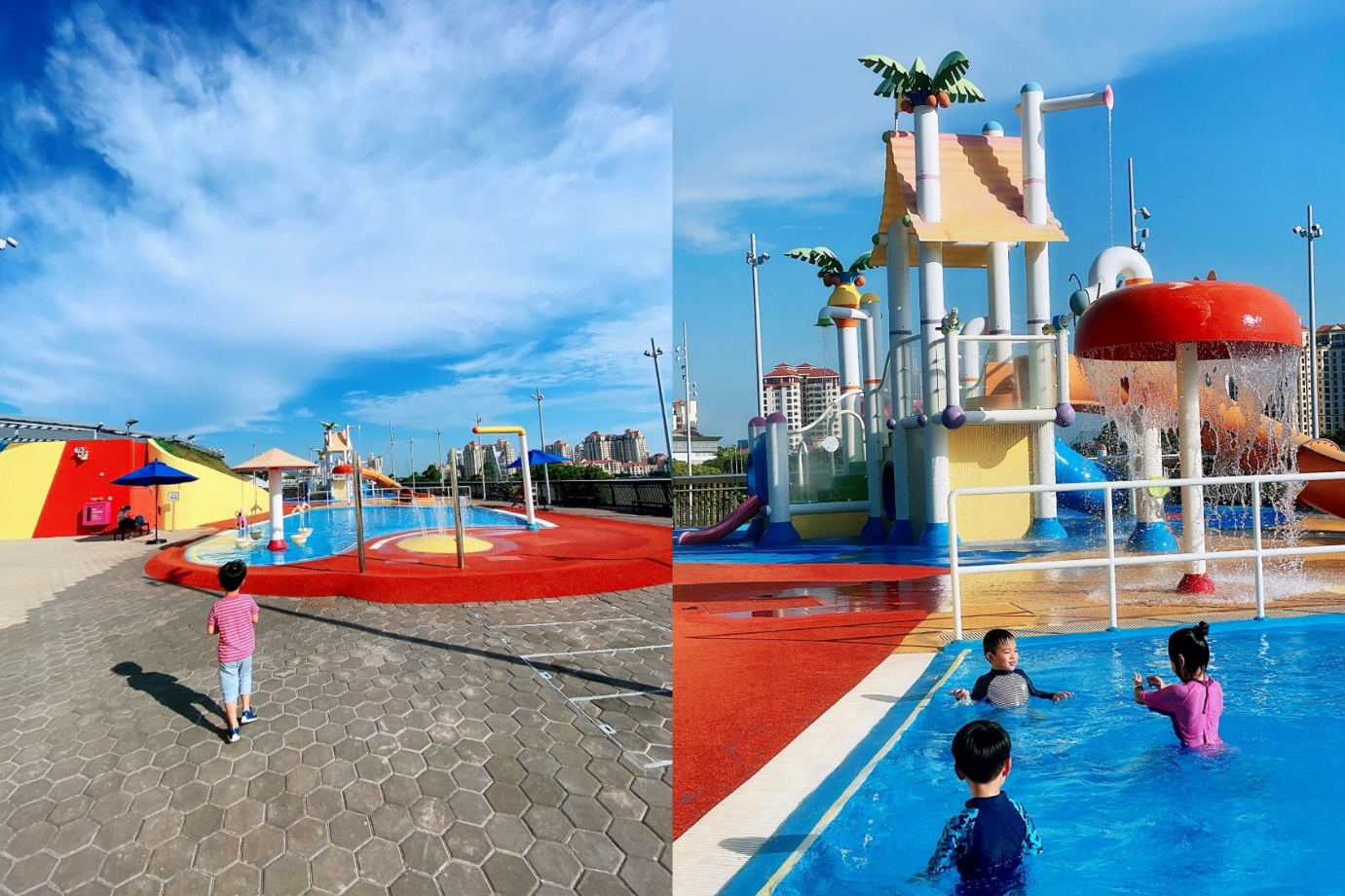 3: Kids Water Playground at Singapore Sports Hub
Open air water play? Free admission for everyone? Conveniently located with ample parking? Splash-N-Surf is the Kids Water Playground at Singapore Sports Hub that sounds like a dream come true for families with young children! Make a date to get your tots splashing to beat the heat and learn to cultivate water confidence, enjoy public spaces with our community and get ready to create family memories together!
4: Jacob Ballas Children's Garden
Most families know the playground located within the Jacob Ballas Children's Garden, but the next time you visit with your kids, look out for a suspension bridge, a tree-house and the orchard too! Little ones would be pretty delighted to see, touch and feel the different textures, sights and sounds. This open space of greenery offers an ecology lesson on plants and nature – there are also trails to embark on. Outdoor fun for free, you say? Yes!
5. Young Nautilus
Get ready to learn about nature and the bio-diversity of life through inquiry-based nature walks catered to little explorers! Founded by educators with a Life Science and Marine Biology and a passion to offer fun and engaging learning sessions to families, there are public programmes and school learning journey lined up at Young Nautilus. Some programmes require participants to be at least 2 years old or 6 years old – there are school holiday camps too!
PSST!: Have you utilised your SingapoRediscovers Vouchers and children's subsidy yet? Check out my curated list of family activities to do with kids and score some savings too!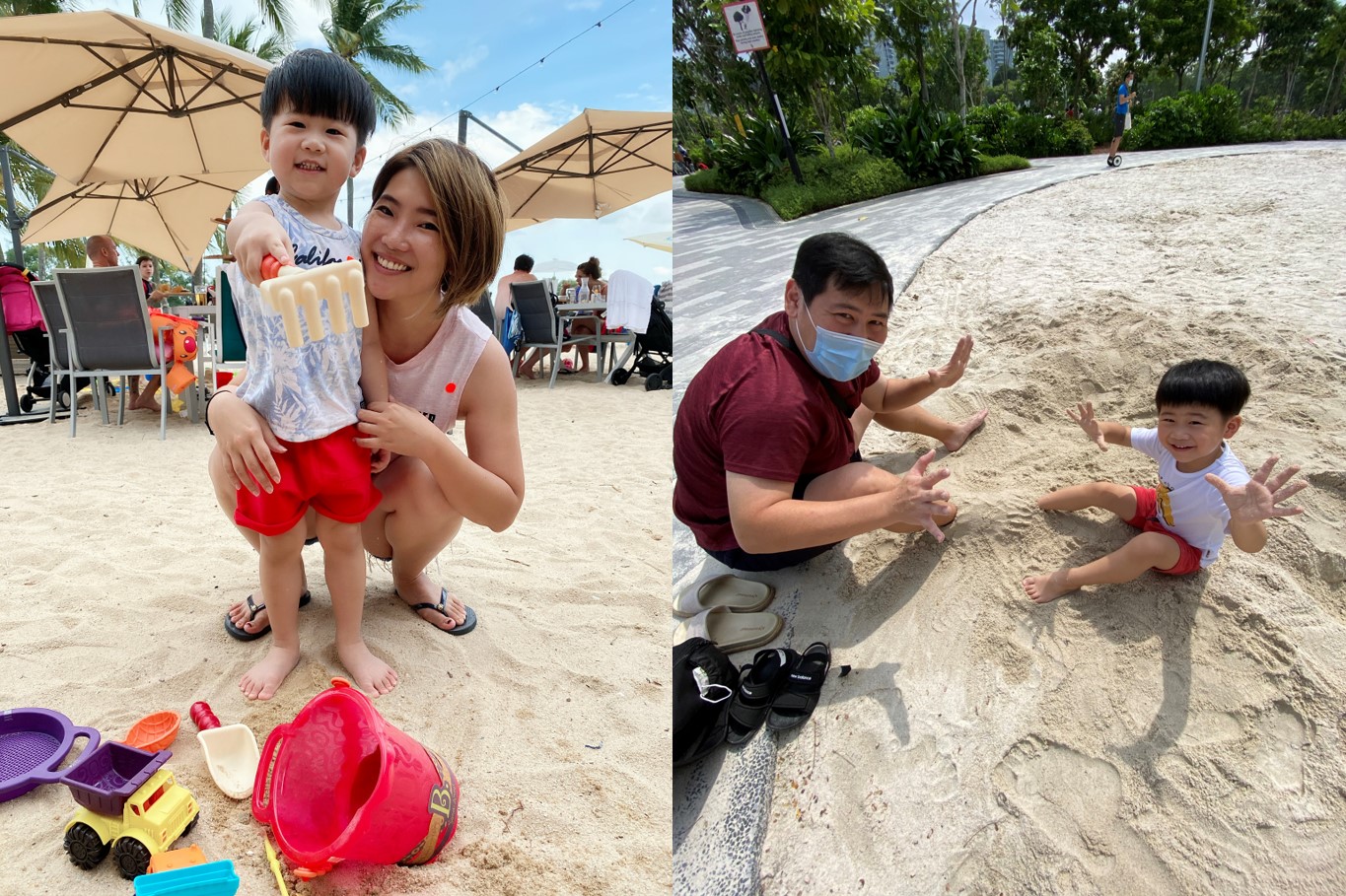 6: Other fun and (mostly) FREE outdoor ideas to try with your toddlers this weekend!
Get creative and build sandcastles at the beach
Enjoy a family picnic and feel the sea breeze blowing in your hair and skin
Fly a kite at an open field while soaking in some Vitamin D
Bring along your tot's trikes, balance bikes, scooters and bicycles for a free workout
Go for a family bike ride with your toddler enjoying the view – available for rent at East Coast Park
Jenelle's outdoor family fun tips: Remember to wear comfy clothes and shoes, bring along water, slather on sunscreen and have fun!
What are some outdoor places that your toddlers enjoy? Share your adventures with me too! Family activities need not be costly; be inspired with the different activities we can do with our kids in Singapore. Smart financial planning can help build your future plans for your family. Feel free to get in touch and we can discuss how I can support your parenting adventures.