Dear new mum-to-be,
How are you feeling today?
I know, most of the time we don't pause and "check in" with ourselves. It's easy to be bogged down by the hustle and bustle of getting things done every day. Caring for kids, making sure meals are served up on the dining table, ensuring that laundry is washed and ironed, drawing up medical protection and financial plans for families, preparing for the arrival of baby and more… We have so many things to do yet so little time for ourselves.
Additionally, the invisible mental load of motherhood adds more weight to our heavy shoulders. That can cause us to feel more tired, and we wonder: Is this pregnancy tougher than the previous? Or, is it because we are older and hence feel the fatigue?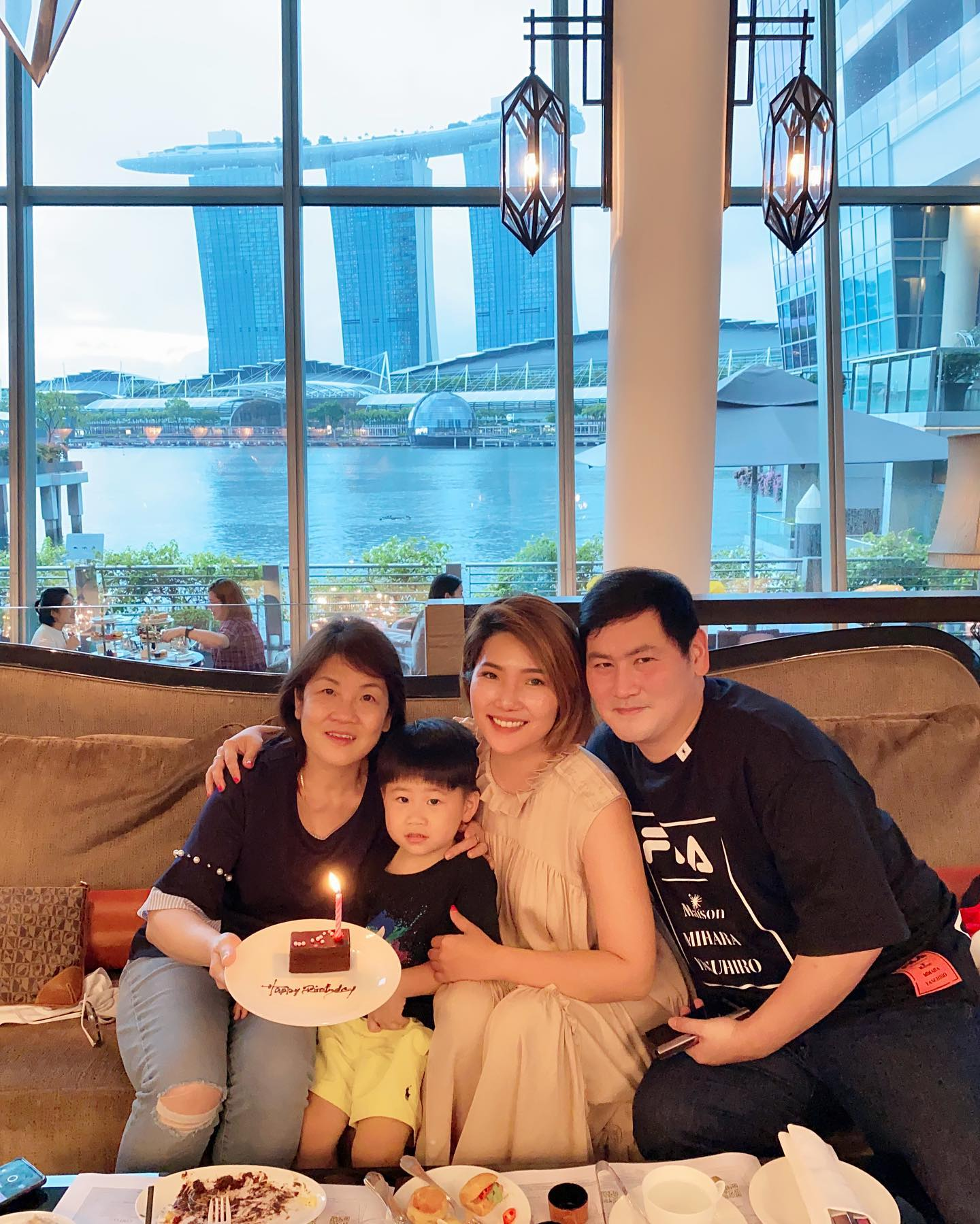 Practising self-care can do wonders for pregnant mums: here's how I try to sneak in time for myself
There are so many reasons why we should practice self-care during pregnancy. In reality, how many of us are intentionally and proactively making time to take care of ourselves? Our heart, mind, body and spirit do need a little "time off" from the 9,999 things going on.
As a working mother, I often feel that time isn't enough. There are many things to do, but I wish to be there for my son too such as sending him to school and picking him up. How about couple time with my husband, my parents and siblings? Thus, I make sure to start my day with a to-do list – a manageable instead of an impossible one.
Fundamentally, I find that it helps to manage expectations of myself and know what kind of mother I want to be for my children. I also need to remember not to over-exert myself physically or emotionally. A happy pregnant mummy means happy baby in our tummy, right?
Whenever I feel stressed out during this pregnancy, I take slow deep breaths to calm myself down and declutter my mind to manage my emotions. If I'm in between appointments, I try to get some maximise my time outside and run errands like a quick grocery trip, or grab a seat in a café to have some quiet time to myself and a slice of cake while focusing on being mindfully present. I also like to have a comforting cup of camomile tea. This is also one of the things I do to help fight morning sickness. This feeling can be very uncomfortable for me and with heartburn, it also means I need to have smaller, frequent meals and I can't have my dinner too late otherwise it would affect digestion.
Even with my baby bump, caring for and spending time with my older son continues. Yes, it means I have lesser time to be a couch potato and enjoy my own entertainment. So how do I sneak in my own time? I find that having an early bedtime for the child is one of the best plans for our family's routine. My child gets sufficient sleep, and for myself, I can have some "free time" after he's in dreamland. There's more flexibility that way and I can choose whether to work on preparing for my meetings with clients to discuss their financial vision for retirement or saving up for kids' education, chit chat with my husband, read up on financial news and investment strategies or, do some online shopping. I also dedicate time for beauty by religiously applying stretch mark cream or oil to keep dry skin at bay. Pregnancy pigmentation is common, and I make sure to use sunscreen and moisturising lotion on my face.
There's no right or wrong way to taking care of ourselves as a pregnant mama. What makes a difference? What we choose to do to empower ourselves should lift us to a happier state. Truth be told, if we don't start with simple self-care steps when we're still pregnant, we will find that time eludes us even more when our baby arrives. Some mums will hire a confinement nanny, but for me, I chose to do my own confinement this time round along with my hubby's help. I'll let you know how my DIY confinement turns out along with how my self-care goes, okay?
Sending love to new mums, from a fellow pregnant mum,
Jenelle